iTunes Promotion
This service is only available for current clients.
Terms and Conditions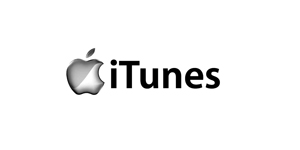 Hits go to your iTunes sales page directly from advertising. What the visitor does while there, we can not control. They may buy a song, watch a video sample, rate an album, write reviews or something else. Hits are targeted to UNITED STATES only.
Conversion Rate
The conversion rate is about 2-3% realistically. Conversions are not guaranteed. Songs in the TOP 40 category usually see these results. Albums that do not appeal to 18-25 year old audience do not do well with our promotions. Pop, dance, hip hop, R&B / soul, rock, and alternative generally do best. Country, folk, classical and other obscure genres do not do well.
THE INTERNET IS FULL OF HATERS
Your album will get bad reviews from some people. If your work is not good for a mass market, please do not purchase this promotion. The itunes review system will not allow you to delete reviews. We are not responsible for good or bad reviews and are not accountable for what people write about your album, song, video or app.
COVER ART
We have nothing to do with your cover art. We can say that good looking covers and album art work always works much better at bringing better results at a faster speed.
IF IT'S ON ITUNES, WE CAN PROMOTE IT
This will work for any type of content on iTunes. Albums, songs, videos, podcasts, apps, books, games...etc.
WE DO NOT TRACK YOUR ITUNES RESULTS
You may track the results of the campaign by checking your iTunes album page and sales reports from your distributor.
LOCATION SERVICES
Our iTunes promotion package is available worldwide. However, we will only advertise to the United States audience.
International Customers
Every country has its own independent iTunes store. If you are outside of North American territory, please know that reviews and ratings only show up in North American territory iTunes. For example, suppose you are from United Kingdom and your release has received 20 customer reviews and ratings from the iTunes US store. You will not see these reviews as you automatically see the iTunes UK store instead. To see what's going on in the iTunes US store, simply access iTunes Store and scroll all the way down to the UK flag. Click it and select the US flag. You are now in the iTunes US store and can search for your release and see how it is doing with ratings and reviews. Even though you may not see reviews and ratings in your country's iTunes store, the sales we bring in are count and paid for.
Promotion Disclosure
By purchasing our iTunes promo services, you allow MrRobotMouse.com to use the content in the album/single/app/game etc... that the promotion is purchased for to promote your page to our best ability. You allow us to use picture(s) and cover art to draw visitors to the promoted iTunes page. Example: a 300 x 300 pixel ad with artist's picture or a CD cover which would link to the artist's iTunes page.