YouTube Promotion
This service is only available for clients whose videos we produce.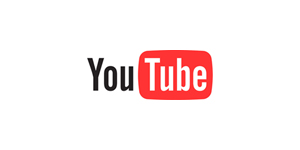 Terms and Conditions
We have different plans and delivery schedules to customize your video needs. All plans follow the terms and conditions listed here and below. YouTube insight statistics never reveal that the video has been promoted through MrRobotMouse.com. We also offer a  Super FastForward plan. This helps your video start off on the "viral" track.
LOCATION TARGET
The service is run on a worldwide scale, hits will come from worldwide locations.We do not have a way to estimate how many hits will come from which location. If you need to target your visits by country please note that we can target for USA and UK. Both of which will increase the price per view, but only by fractions per view. Contact us if this interests you.
DELIVERY SCHEDULE
Because of the difficulty of bringing more visitors and views to your video, the price change increases as higher views/per hour are selected. NOTE: The YouTube counter does not update instantly. It will take 12 to 24 hours for the counter to update the amount of views correctly.

*Example: 1,000 views with a priority of 500-views-per-hour. Your promotion will run about two-hours. It's simple math, however, the YouTube counter will take about 6-12 hours to show the count in full. Though the hits were made much earlier and more rapidly, YouTube counter is accurate, but slow.
YOUTUBE INSIGHT
Videos are promoted through different partner sites and blogs that do not lead back to MrRobotMouse.com. Your insight will be from a variety of locations, dependent upon what promotion and delivery schedule.
NO BOTS, SPIDERS, MONKEYS OR CRAWLERS
We do not use bots. It's illegal and unjust for all others on YouTube. We guarantee that bots are not used and your video is being watched by real people with real personalities and the real ability to share. Really. For realz.
PEOPLE ARE MEAN...EVEN MEANER ONLINE
Though we do help your video get views, along with those views will come comments and ratings. Please keep in mind that not all comments or ratings will be positive. Actually, most comments on YouTube are negative. If this happens to you, we have no control over other users comments or ratings. Nor do we control your video's comments settings. Simply delete the comment if it upsets you. Comments or subscribers are not guaranteed. Most videos see about 1-10 comments per 1,000 views. However, this is all subject to change based on the actual video content and where (what country) the video is viewed in.
THE TRUTH ABOUT VIDEOS
Music videos and comedy driven videos work best for gaining traffic online. That holds true with Mr. Robot Mouse's promotional services. Although we can promote almost any type of video, we highly recommend avoiding promoting boring commercials, any video that sells something, no home based businesses videos or classes. How to videos usually are not the best idea either...unless your host is dead sexy. That helps. Viewers want to be entertained and stimulated in a positive way. If you want to sell a product, hire Mr. Robot Mouse to produce a "viral" video or an off the wall comedy driven spot. We know what's funny.
MORE INFO
One URL (Video) per purchase. If you submit a YouTube channel url, instead of the video url, we will not email you. We automatically promote the main video that is featured in the channel you sent us.
Guess what? View amounts are guaranteed. Sweet huh? We know! This means we will not end the promotion until your counter increases by the amount of views you purchased.
WHOOPS!
Make sure you include your YouTube URL where we have requested. If you forget this step, email info@mrrobotmouse.com with your receipt copy from PayPal and YouTube page URL or ID number. Please do this asap and follow directions to avoid delays in service.
This is designed to help propel your video to the top ranks of YouTube for the day. The most important time in the life cycle of any YouTube video is the first 48 hours it's uploaded. You must contact us prior to uploading the video to maximize the time sensitivity of the promotion, otherwise it will still work, but you wont acheive any of YouTube's accolades. We do not guarantee that your video will be placed in any top ranking charts on YouTube, but it is highly likely this will happen. We only guarantee views.
PROMOTIONAL DISCLOSURE
By agreeing to our terms, you allow Mr. Robot Mouse and our promotional partners to use the content from the URL, which you specified upon purchase, to promote your material to the best of our ability. You are allowing us to use, you, the customer's digital likeness to promote the URL entered. Example: a banner ad with a band's picture or a screenshot from the video we are promoting.
SERVICE AGREEMENT
Mr. Robot Mouse reserves the right to decline any purchase(s) for any reason. In that case we shall refund any purchase(s) it wishes not to fulfill within 48 hours the order is placed. We will not accept videos which contain sexist, and sexually inappropriate content or racist materials.
Order "Super Fast Forward" YouTube Promotion